Custom Airbrush Art
To discuss a custom order, please contact me at monette@kollodge.net. T-shirts can be ordered in youth or adult sizes, grey or white. Other shirt colors including black are also available, but take more time and cost more to produce. Custom orders may also be done on other articles of clothing, shoes, jean jackets, pillow covers, posters and banners.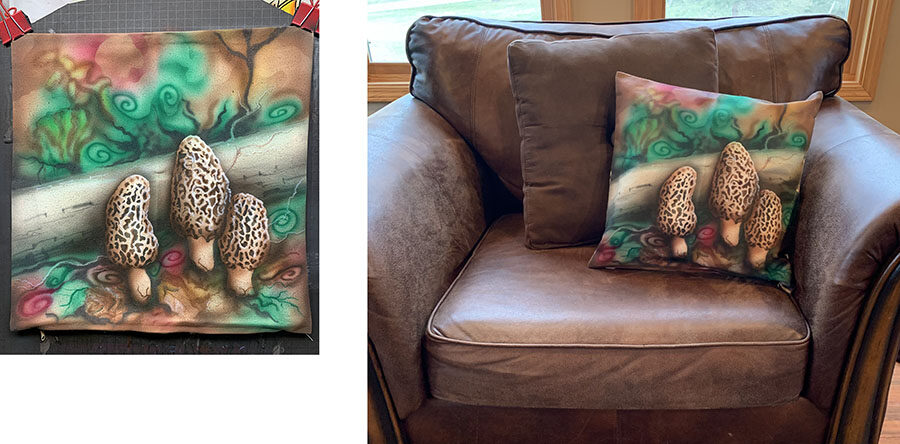 Custom Pillow Cover – Morel Mushroom Design
Custom design airbrushed on 18″ square pillow cover. First design of a set to include other mushroom species.
© 2021 Kollodge Design
Custom Skates and Shoes
One of a kind creations on Ice Skates and Nike Air Force One Shoes.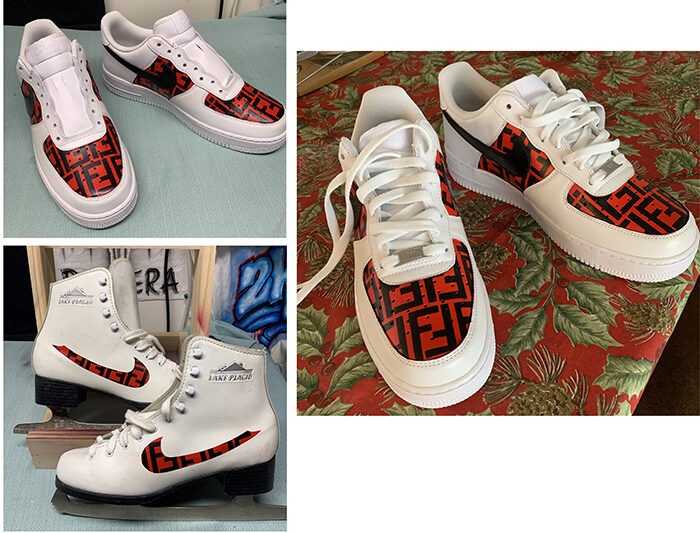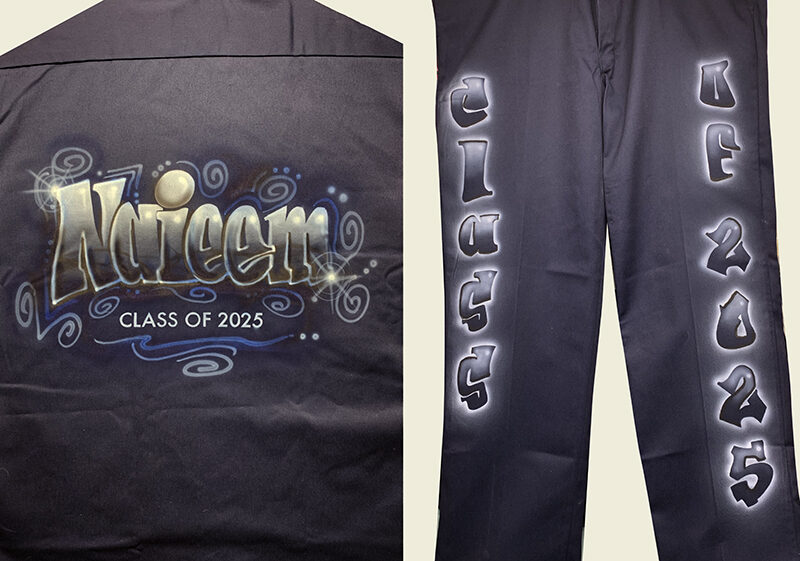 Custom Airbrush art on Black
Customer provided pants and shirt for a graduation ceremony.
Below: Custom order of tank tops,
t-shirts and shorts with 90's theme.